Theme has default mobile layout. In our project we have own mobile design, so now you need to disable standard mobile layout. To do this, please click Advanced Options in the bottom of the side like below: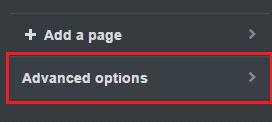 2. Click or disable use optimized mobile layout like below:
3. Finally, please click Save button. Now you have ou own mobile layout.